2010
03.17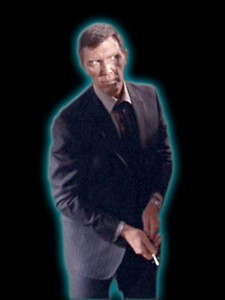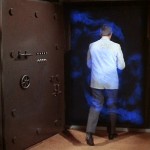 The Gary Seven project – the what, the who, and the why are already documented on our website http://supervisor194.com/about.html but there are some extras I had plans of sharing some day that just had no place on the site.
Along with our two themes I used and recorded with live musicians, Gary Seven Theme 1 and Gary Seven Theme 2 (which is actually the third one I wrote.)  There were additional theme songs I wrote but eventually made the decision against.   I didn't have them recorded with real musicians when I recorded the two used on the YouTube clips.  These are only midi files using instrument sounds from the computer that approximate real instruments.   So keep that in mind.   I'd like to record these some day.
On a side note, I've written and or have ideas for incidental music that would have been in the show such as lead in music from the top of the show and commercials, sexy music that most assuredly would have been there for female guest stars and Terri Garr, etc.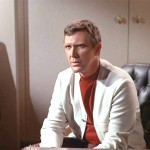 Not to be confusing but the working title of this was Gary Seven Theme 2…being the second theme I wrote.  But as I was finishing the third theme I decided the two were too similar, the latter version was better… and it had a little more substance.  This version somehow struck me as a little more action oriented than I think the show would have been or more appropriate for a show revolving around a guy and a talking car.   Or, I don't know,… maybe it would have worked.
Yeah, I like that descending chromatic harpsichord line.  (It kind of became a running joke with myself after a while)
Writing three or four themes in February I was still into writing TV spy themes full bore up until March.
There was one I had in my head and finally had time to put down on paper at spring break that month.   This one, I must admit, I really like, but it's not exactly a Gary Seven theme.   I see it more as a mix between mundane, every day private detective, and sci fi, out of this world, interloper.   For some reason I see Lansing as more of a Jim Rockford type in a rumpled sports jacket who falls into the extra terrestial world.   And this would have been a show that pre-dates both "The The Rockford Files" and "Kolchak: The Night Stalker".
Here is the theme song for the untitled detective/scif show with Robert Lansing.
I call it "Another Spy Show"
* Bonus   –  This is a theme song written deliberately to sound very stereo-typical sci-fi show-ish.  Since the sound card in my computer doesn't have a theremin sound sample, and I've never known anyone until now who actually owns one (Nicky, your buddy Darian? Someday, maybe) it also is just a midi file.  Again, maybe someday. (And yes, I found a way to weave that harpsichord line in there again)
My then, 2 yr old son, used to cry at this one.   He had a thing about high notes.   Maybe he was right.
I believe this probably would have been a BBC production.
Ok, I think all three would sound better with live musicians.